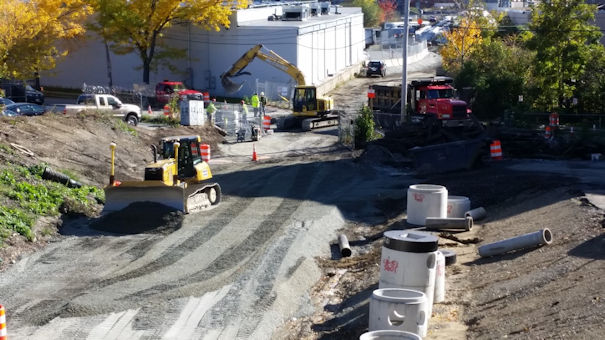 In December 2005, I formed Allegro Construction Services (ACS), to offer construction management and dispute resolution services. I currently provide Dispute Resolution Board services, Project Management services; and Independent Monitoring services, all as a sole practitioner. A summary (further details are below) of my ACS practice includes:
DRB Services – Board Member on three major Metropolitan Transit Authority projects in New York City (all closed), on new highway tunnel for the Chesapeake Bay Bridge-Tunnel Authority (actie), on the Central Terminal redevelopment project at LaGuardia Airport (active), and on the Section 3 Purple Line (subway) extension tunnel with the LA Metro (active).
MassDOT Highway Division – Provide miscellaneous construction management assistance to District 6 (Boston metro area); also serve as Independent Owner's Representative on Design-Build and Design-Bid-Build highway and bridge projects.
Massachusetts Bay Transportation Authority – Construction management services on major Design-Build transit project (Green Line Extension); also serve as independent Owner's Representative for the Red Line / Orange Line infrastructure and signals improvement program. In the past I was the Construction Manager on the South Coast Rail commuter rail extension, as well as an assignment as MBTA's Acting Chief Engineer for Design and Construction.
Connecticut Department of Transportation – procurement and construction management assistance on Walk Bridge project – first CM/GC project in Connecticut.
Other Miscellaneous Work – I also have served as independent construction monitor to a private developer on roadway projects in Newton and Westwood, MA. Also, I have provided various construction management services to the Colorado Department of transportation, the Rhode Island Department of Transportation, and the Town of Weston.
Past Experience (Prior to ACS) (1984 – 2005): I worked for the Massachusetts Highway Department and Massachusetts Turnpike Authority for twenty years on roadway and bridge design and construction projects. During the last seven of those years (1996 – 2003), I was the state's Director of Construction at the CA/T Project ("the Big Dig"), at the time the largest and most complex highway construction project in the United States. In that role, I led a staff of over 600 people, and I oversaw the quality, time, and budget management functions associated with construction contracts. I also was responsible for, and participated in, a dispute resolution program that included partnering, negotiations, mediation, and Dispute Resolution Boards. Subsequent to my state service, working for H.W. Lochner, Inc. (2003 – 2005), I was responsible for all technical work in the Boston office and also served as Lochner's national Construction Technical Resource Lead.